FERNDALE, Wash. — Tomorrow is the first day of classes for the 2019-2020 Ferndale school year and that means heavier traffic around school and school buses will be out in the mornings and afternoons. As a result, drivers need to be aware and know the law when encountering a school bus with activated flashing lights and extended stop paddles.
The laws are different in different states. According to the Washington State Patrol, in Washington State:
You must ALWAYS stop if you are traveling in the same direction as the school bus.
On a two-lane road, traffic in both directions need to stop.
If there are three or more lanes, or a divided roadway, you are not required to stop if you're traveling in the opposite direction of the bus.
Even if you are not required to stop, you still need to proceed with caution.
Failure to stop for a school bus can run you a $430 citation.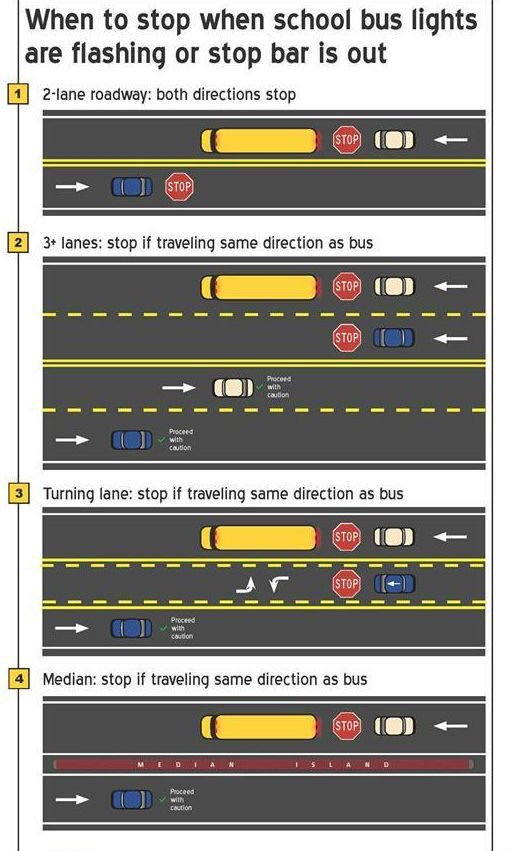 ---